If you think all the meet-ups regarding feedback from and to your supervisor are the same, we found a better option to keep in touch with your manager about your progress and the company's needs.
To keep in mind everything you want to mention to your manager, now you have the option to wrote down every thought you have in Mirro. You will have to go to the module Performance- My check-ins. You will see the history of all the check-ins that you had (if you had any), and on top of the page you will see when the next check in with your supervisor it's due. This check-ins can be every two, three , four or six months apart, depending when they are settled up.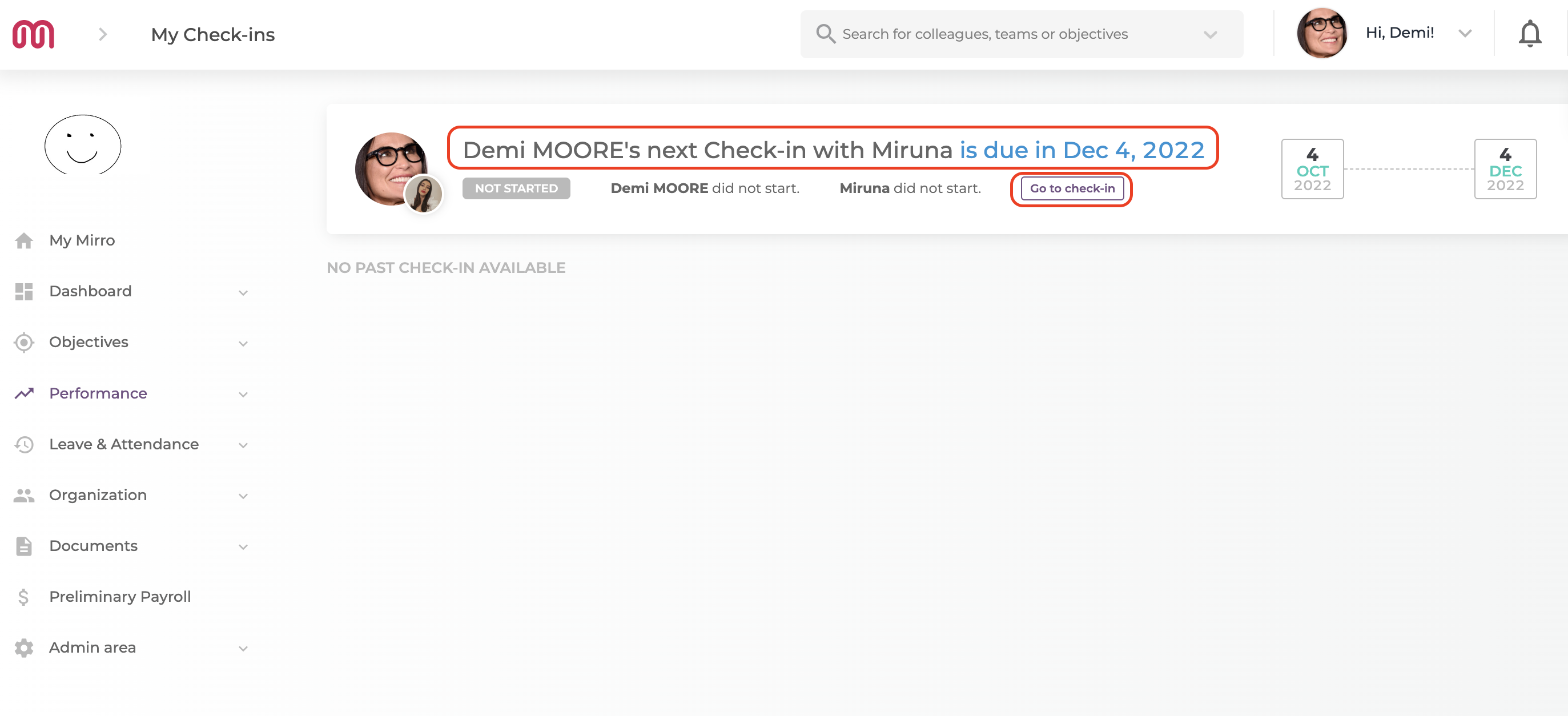 To start writing your thoughts, you will have to click on Go to check-in.
You will see that you are now on the stage named I'm preparing. This means that everything you write now can be later edited, and your manager will not see your notes until you choose to share them, by pressing Share on the page bottom. Don't forget to rate your level of satisfaction from poor to excellent!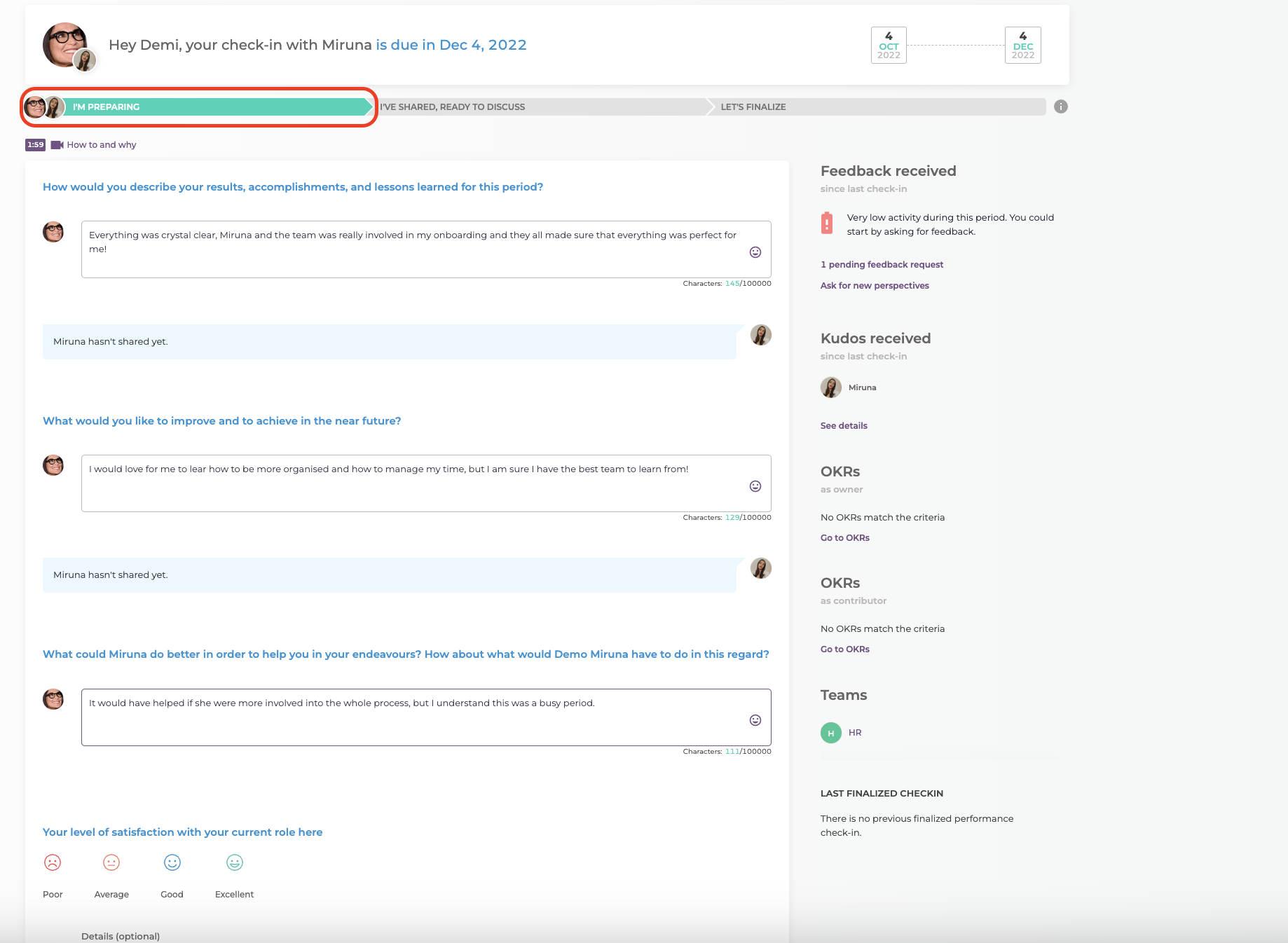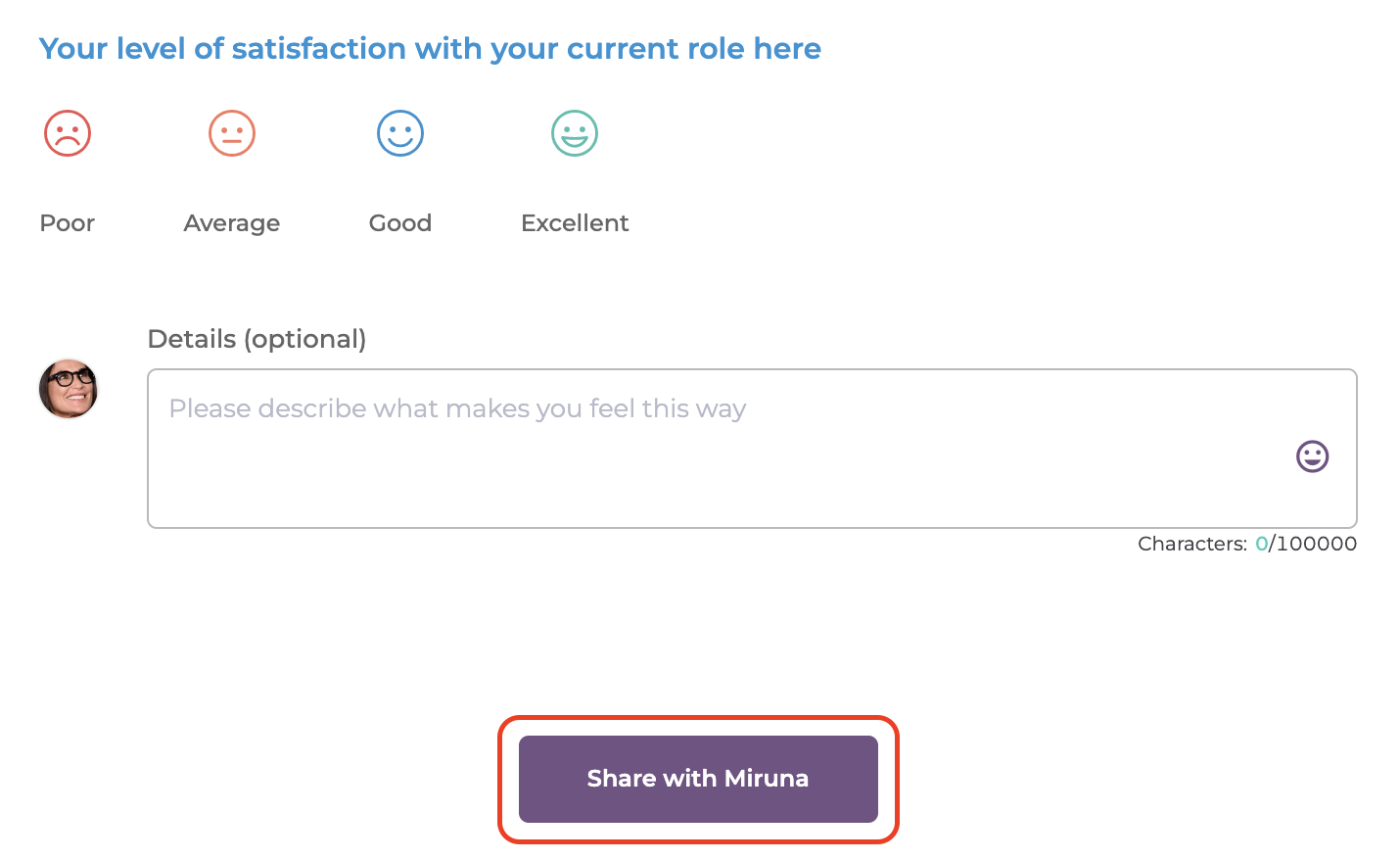 Don't worry if you started writing your notes and you have to leave the page, the changes will be automatically saved.
After you share your notes, you will be moved along to the section I've shared, ready to discuss. You will also see if your manager has shared their thoughts as well or not.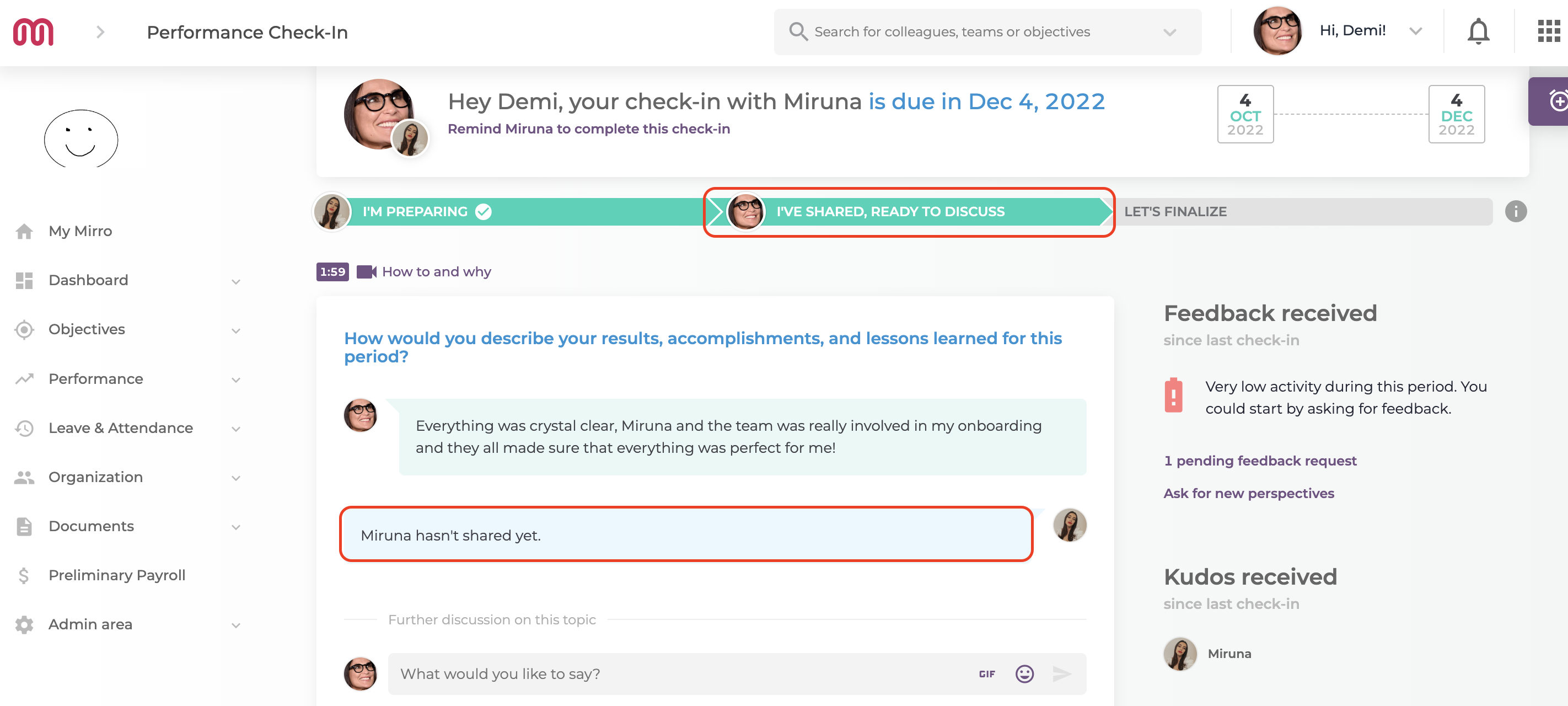 After both parts share their thoughts, usually a face-to-face or online meeting will take part where you and your manager will have the chance to discuss about the past period, based on your responses. At the end, the manager has the chance to write down the conclusions and to finalise the check-in.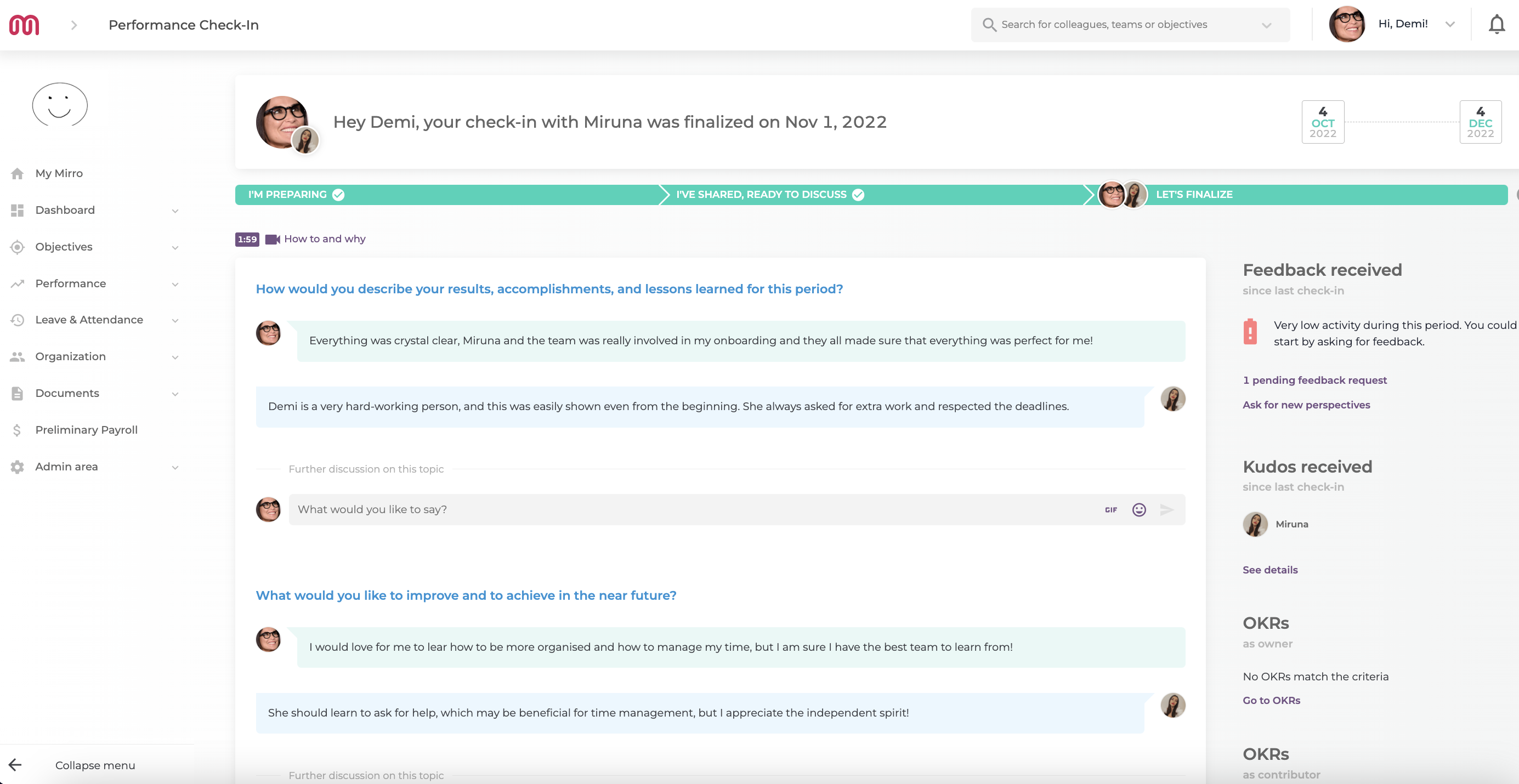 You can always look at your previous check-ins, by going to the module Performance- My check-ins option.