We know work without a few days off is not very beneficial for productivity and for your well-being, so we thought about making the process of making a leave request more easier!
The first step is to go to the module Leave and attendance- My leave option.
On the right of the page you will see five columns that may seem a little bit confusing, but once you get to know them, everything will be crystal clear.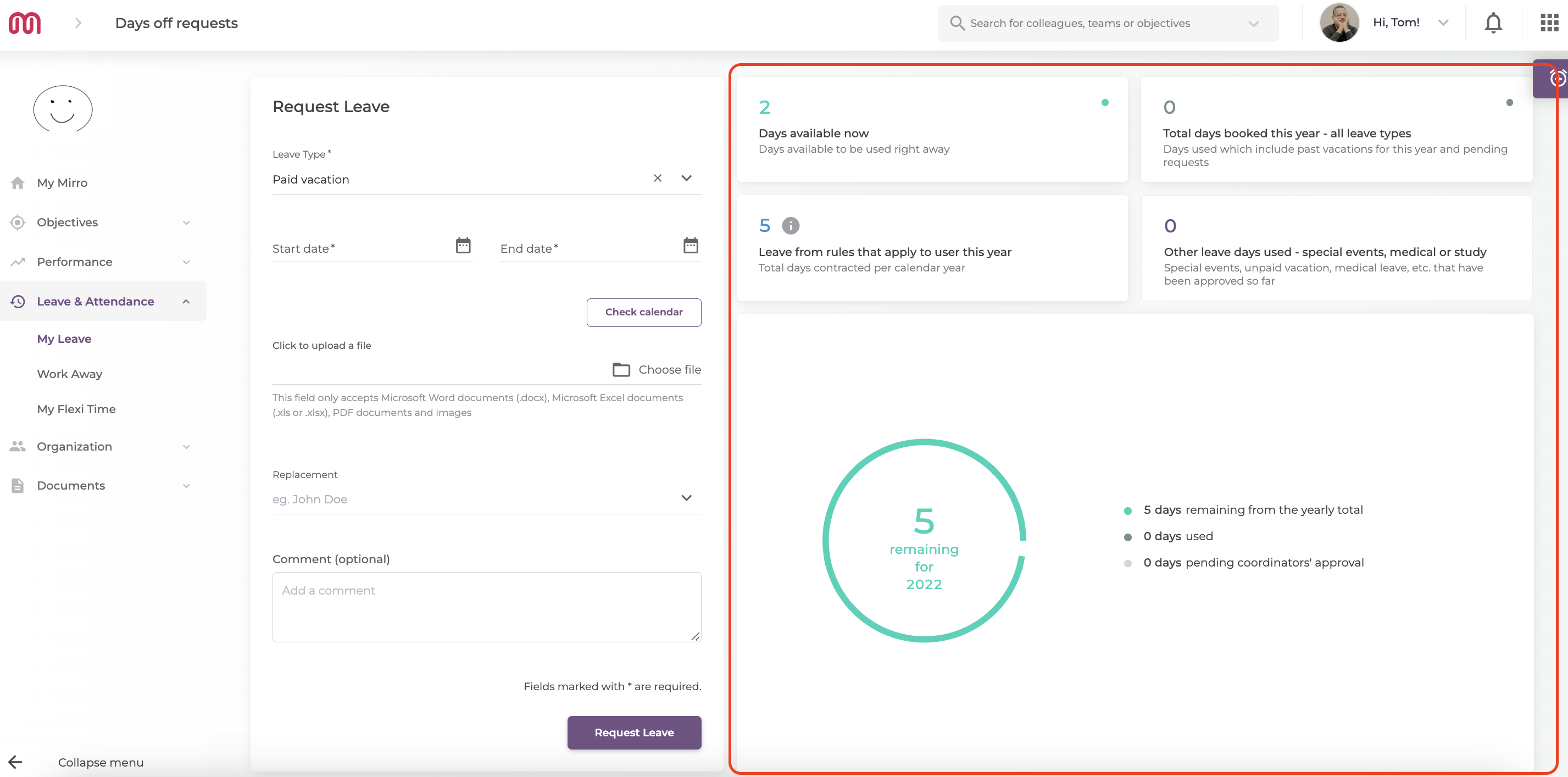 -Days available now: here you will see the days of paid leave that you have available at this moment;
-Total days booked this year: this column shows the number of days that you you used this year for paid leave, including pending requests;
-Leave from rules that apply to user this year: the number leave days that apply to you this current year;
-Other leave days used- special events, medical or study: all the days coming from special events (e.g: birthday, medical leave, study leave, etc) that have been approved so far;
-Remaining days for the current year: the number of days remaining this year;
On the left of the page you will see the actual form you will have to complete in order to request days off.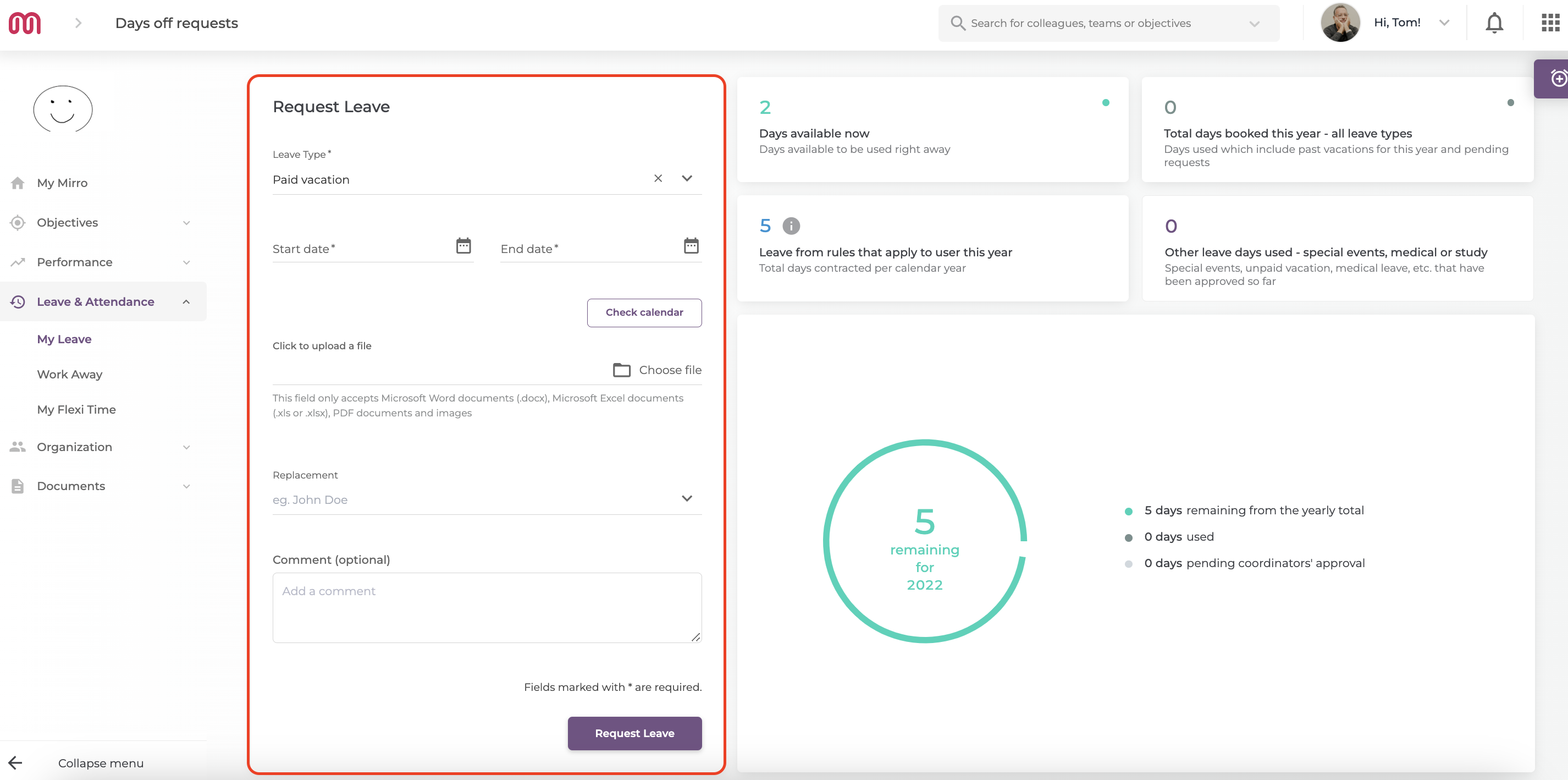 You will have to select the leave type from a list offered by your employer, fill in the start date and end date (you can also check the calendar to see which one of your colleagues request days off on the same days as you), you can upload a file if you want to (e.g: a note from your doctor, a letter from the university, etc), select a replacement and comment if you want to leave a note.
Note: fields with asterix are mandatory (e.g: Leave type, Start date. End date).
After you press Request Leave, the numbers from the right will change.