Getting to know your colleagues makes it easier for you to interact with them and Mirro is offering you the possibility to discover your colleagues easily through their profile.
Search and discover your colleagues.
To search for your colleagues in Mirro you have two possibilities:
You can use the search bar by filling-in their name. After typing the first two letters the application will offer you different suggestions to facilitate the search process.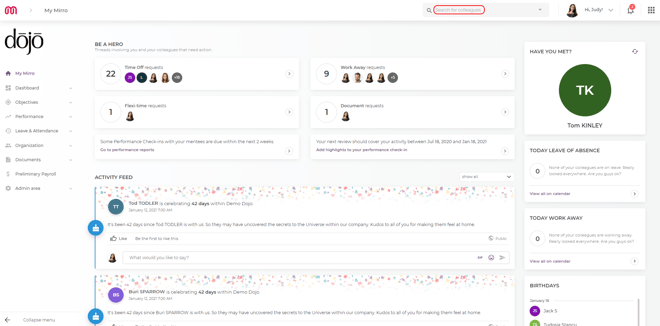 You can access My colleagues section from the Organization module where you will have the possibility to visualize all your colleagues and to search by their name or a specific department.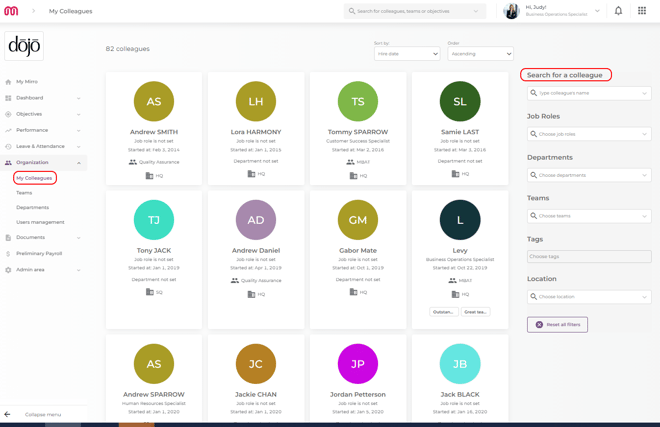 Using My Colleagues page you will have the option to maximize your search results with the help of different filters like:
- Name: you can search by display name;
- Job roles: you can see which colleagues have the same job role;
- Departments: you can see the colleagues from a specific department;
- Teams: you can see the colleagues from a specific team;
- Tags: you can search by the public tags, for example by a specific certification or who knows? maybe even hobby;
- Location: you can see the colleagues which are working from different locations or the same location as you;
You can also sort the results by the hire date to see which are your newest colleagues or maybe your oldest colleagues.
Once a colleague has been accessed you will be brought to his profile. A user profile in Mirro is divided into the following sections:
User overview - where you will find the user's personal details, but also the values and skills for which he/she was endorsed during the time.

User details

- offering you details about the bio, the place of the person in the organization, the teams in which the user is involved, and the user objectives.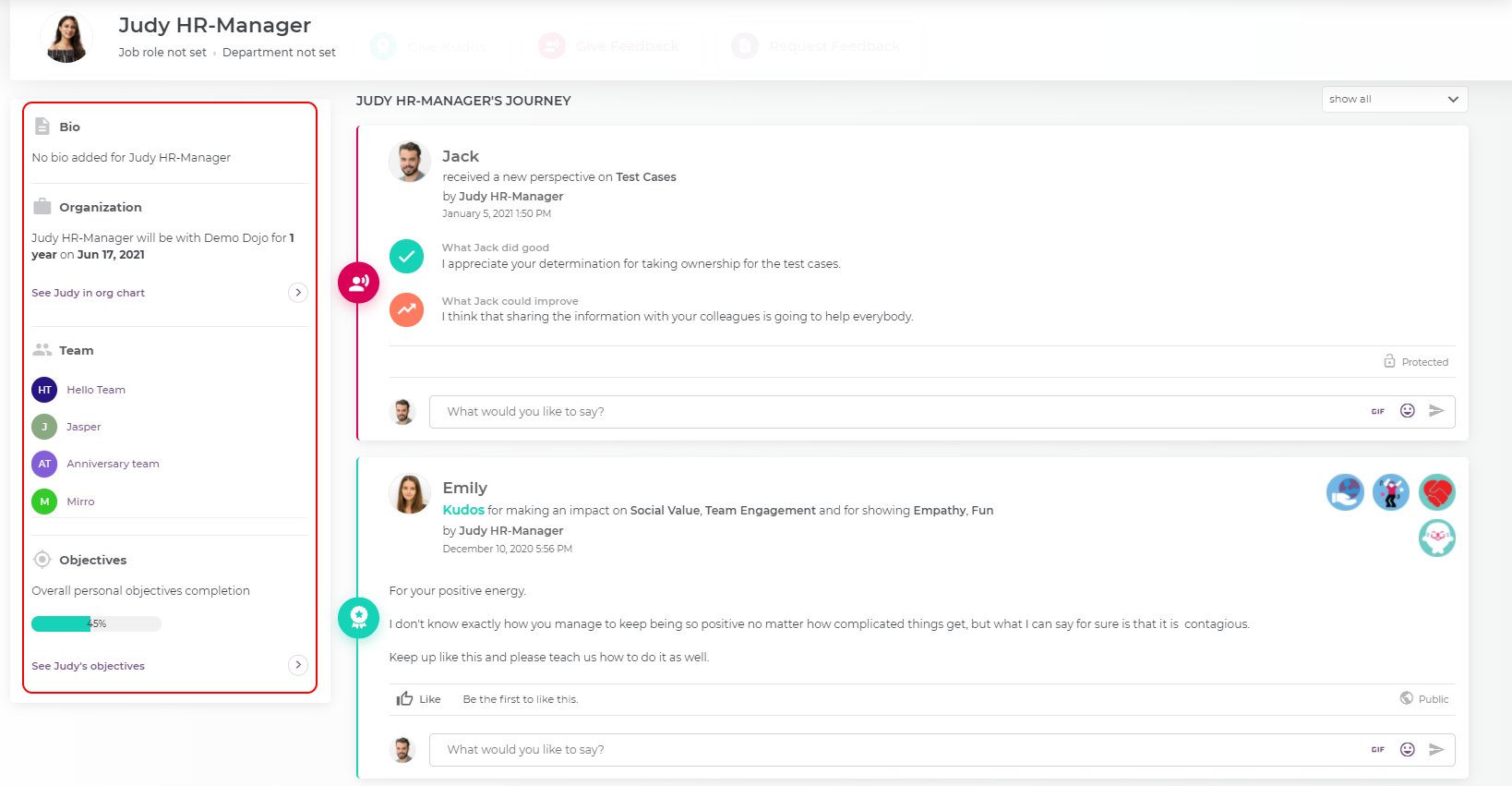 User journey - offering you details about the user interactions within the platform, like Kudos that were received, work anniversaries, or objective updates of the user.
By accessing your colleague's profile, you will be able to perform some quick actions like offering them feedback or requesting feedback from them, or even offering them Kudos to praise their efforts within the company.