Mirro is offering you multiple options to extract different information from the application according to your needs. As an admin user you would like to have an overview of the data processed on the platform about people diversity, tenure and the interactions between these two.
To do so, you will need to access the Dashboard module where you will have access to two sections: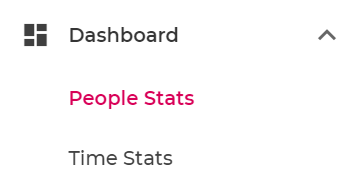 Accessing the People stats section, you will be able to filter the information and have an overview at the level of the company or per each department in part, showing you the following details:

1. Short information about the users from Mirro:

Current team representing the total number of users active or deactivated with work contract end date not set or in the future;




Colleagues not in the office today including the leave requests and work away requests;




The total number of kudos and perspectives shared within the company through the platform;




The total number of active users in Mirro who can use their account to log-in;




The total number of performance managers set within the company;




The total number of completed objectives within the company;




2. Diversity metrics including age, gender, and generations distribution.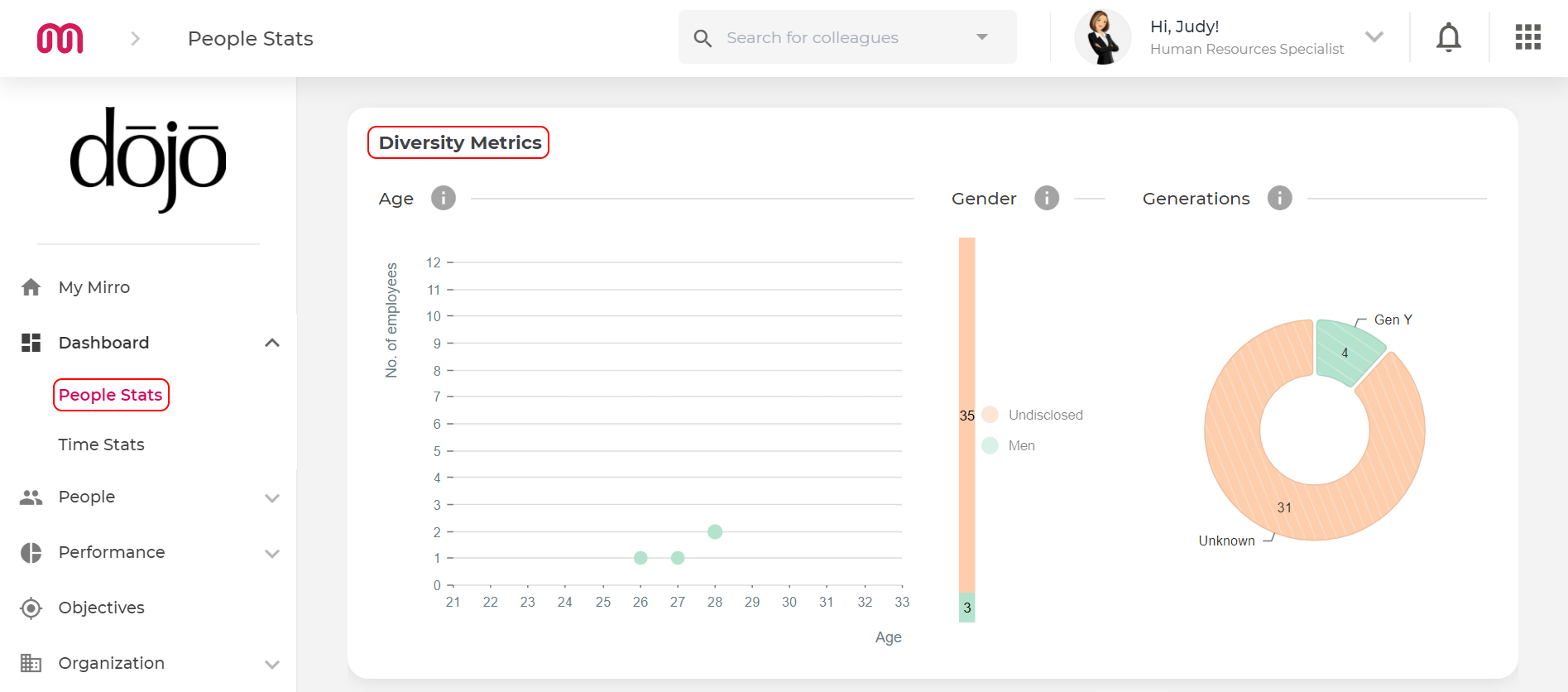 3. Average monthly new hires and voluntary turn-over and average monthly number of colleagues (past 12 months).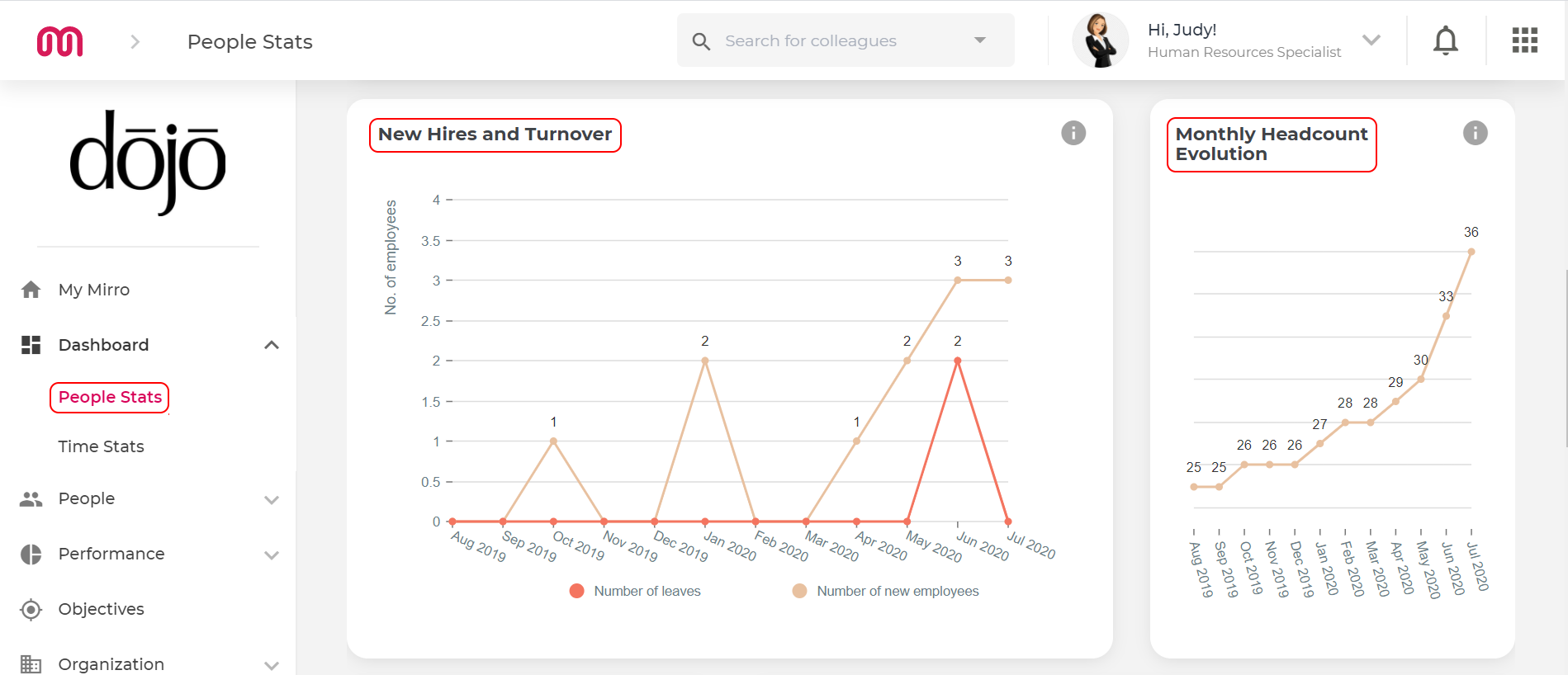 4. Annual average number of colleagues and yearly turnover evolution.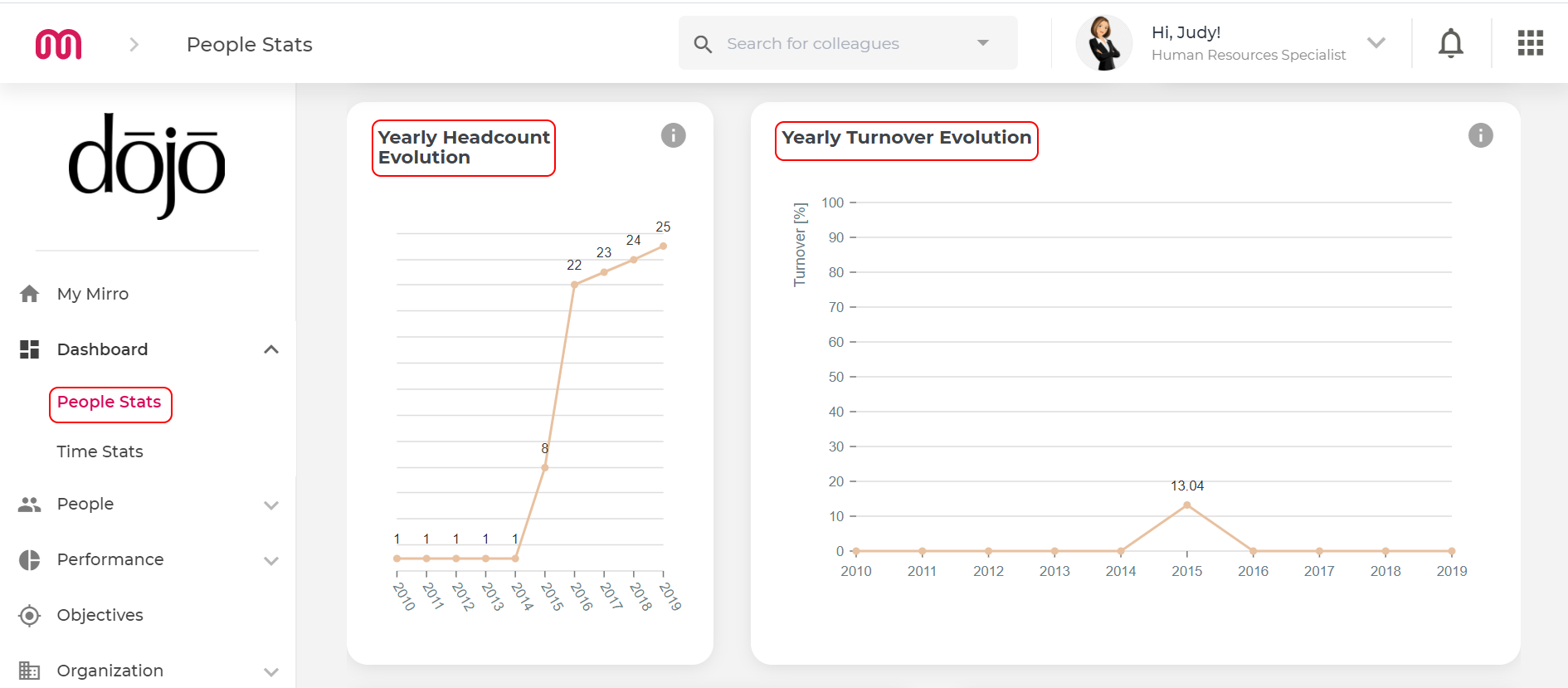 5. Average length of service distribution for current colleagues and average length of service distribution for former colleagues.