It's really important to find a way to manage the relationships between your employees, without feeling or making them feel like they are being controlled. You are now able to see a user's check-in with their manager or head of department, when it's due and checking every mentee that is assigned to you.
To start with, you will have to go to the module Performance- All check-ins option.
On the top right you will see that you are in the section called Mentees assigned to me, and on the bottom you will have a list with all the users that are assigned to you.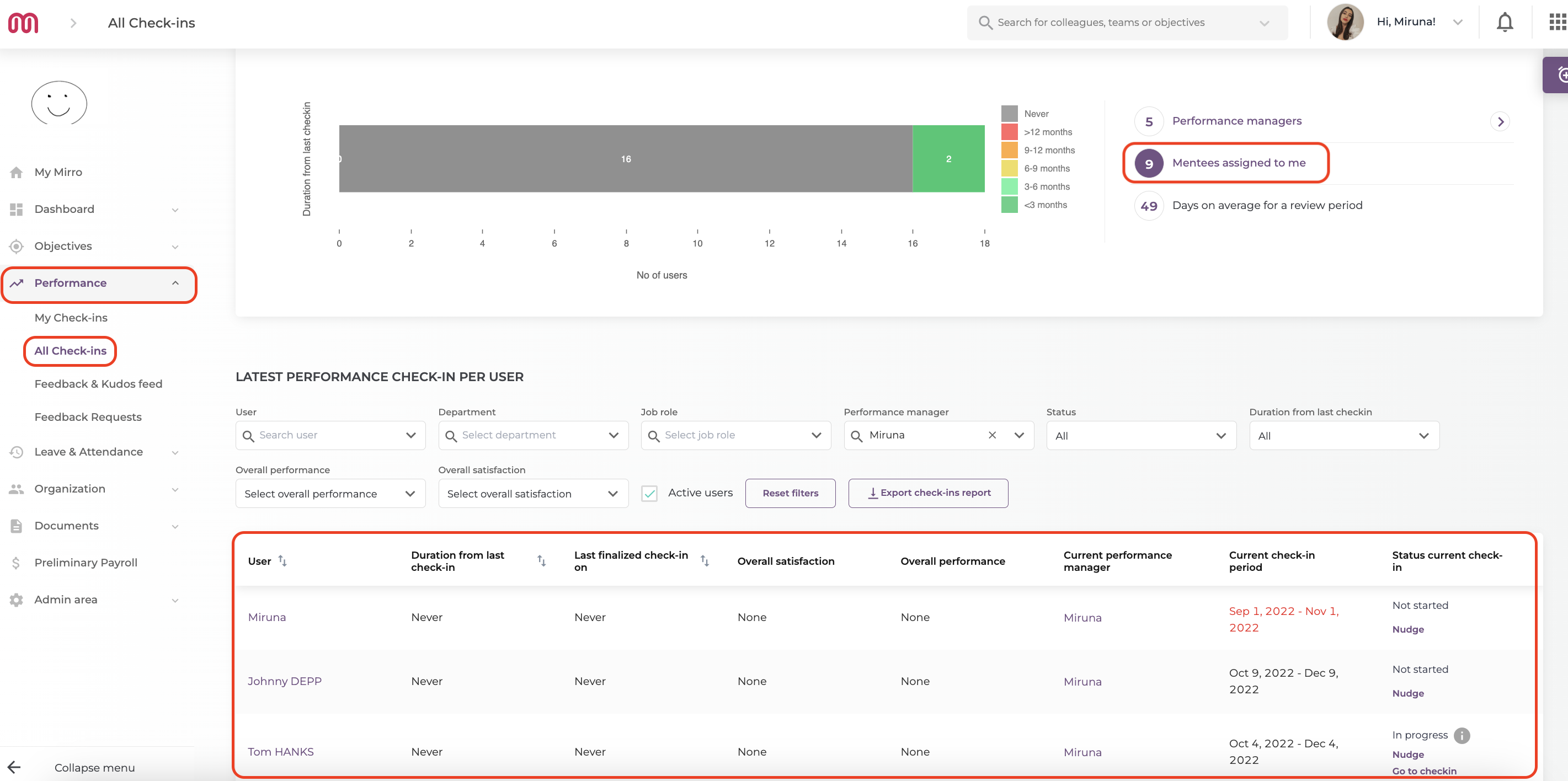 You will find information such as the duration of the previous check-in (if any), which was the last finalised check-in, the overall satisfaction and performance, current performance manager (you), when it's the next check in due and the status of the current check in.
You can also apply filters, so it's easier for you to search for a specific category of users.
If you click on any of the users columns, you will be directed to a new page, that represents the current check in with the mentee. To continue with the check-in process, you will have to click on Go to check-in.

Find more information about the check-in process here: How to nail your check in with your manager like a pro
Note: The performance manager can change the time frame of a certain check in. If you feel like you need to meet up with your mentee earlier or later than discussed, you can simply click on change check-in time frame and choose another date.