Managing specific roles lets you define custom performance metrics and gives employees a clear career path. You can add as
many roles as your company accommodates.
Define and update all roles in your company.
In Mirro you have two possibilities to define the internal positions: manually or using the import. To define the internal positions manually you will need to access the Admin area module > Job roles section > Add new job role option. When adding a new position you will have the possibility to fill-in the full name of the position and the short code.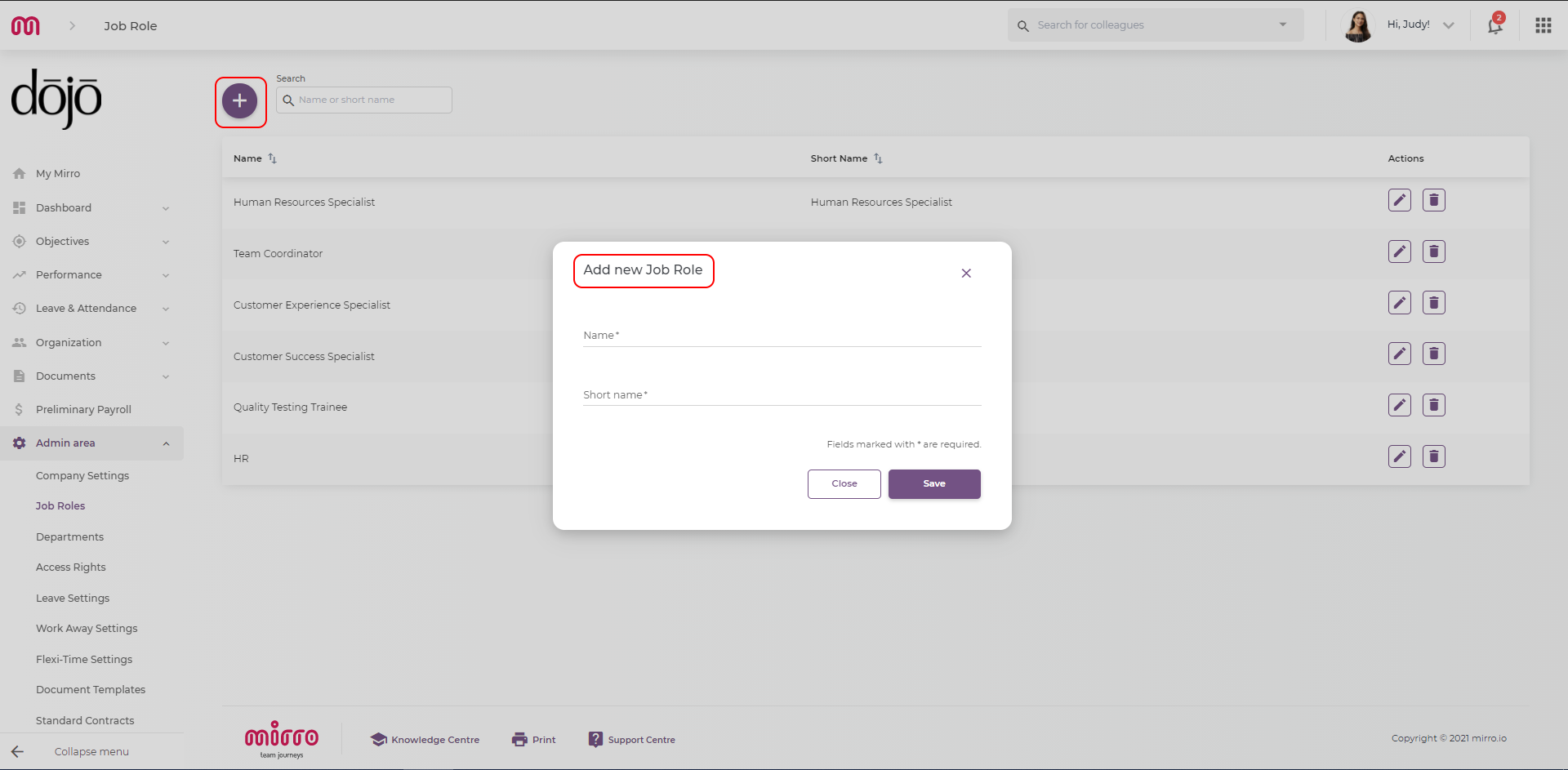 Once the details were filled-in all you need to do is to save the information and the position will be added in the list.

Afterwards, you will have the possibility to either edit the position or to delete it from the list.
The second option is offering you the possibility to import the details about the internal positions and departments. When using the import, the positions and departments will be created automatically but in the same time these details will be assigned to each user in part.