The values of a company represent the core of the organization's culture. Often we see multiple organizations with very well-defined values but without any connection between their activity and the values implemented. With Mirro we would like to make sure that all users are aligned with your company values and this is why you have the possibility to define your own values in the application.
To get started you will need to access the Admin Area module > Company Settings section. Please make sure that you have the proper access right, called App settings management. For more details about access rights, please check the article How to grant access rights to a user.
You will be able to define multiple details related to company settings. To create your own values you will need to scroll down the page and identify the Company values section. You will notice a list of 21 predefined values, for which you will have the following options available:
Edit a company value

- To edit a company value you will need to click on it. You will be able to set up a name and a description of your choice or use the predefined ones.




Enable/disable a company value

- To enable/disable a company value you will need to click on it. You will notice the option

enable

which can be checked or unchecked.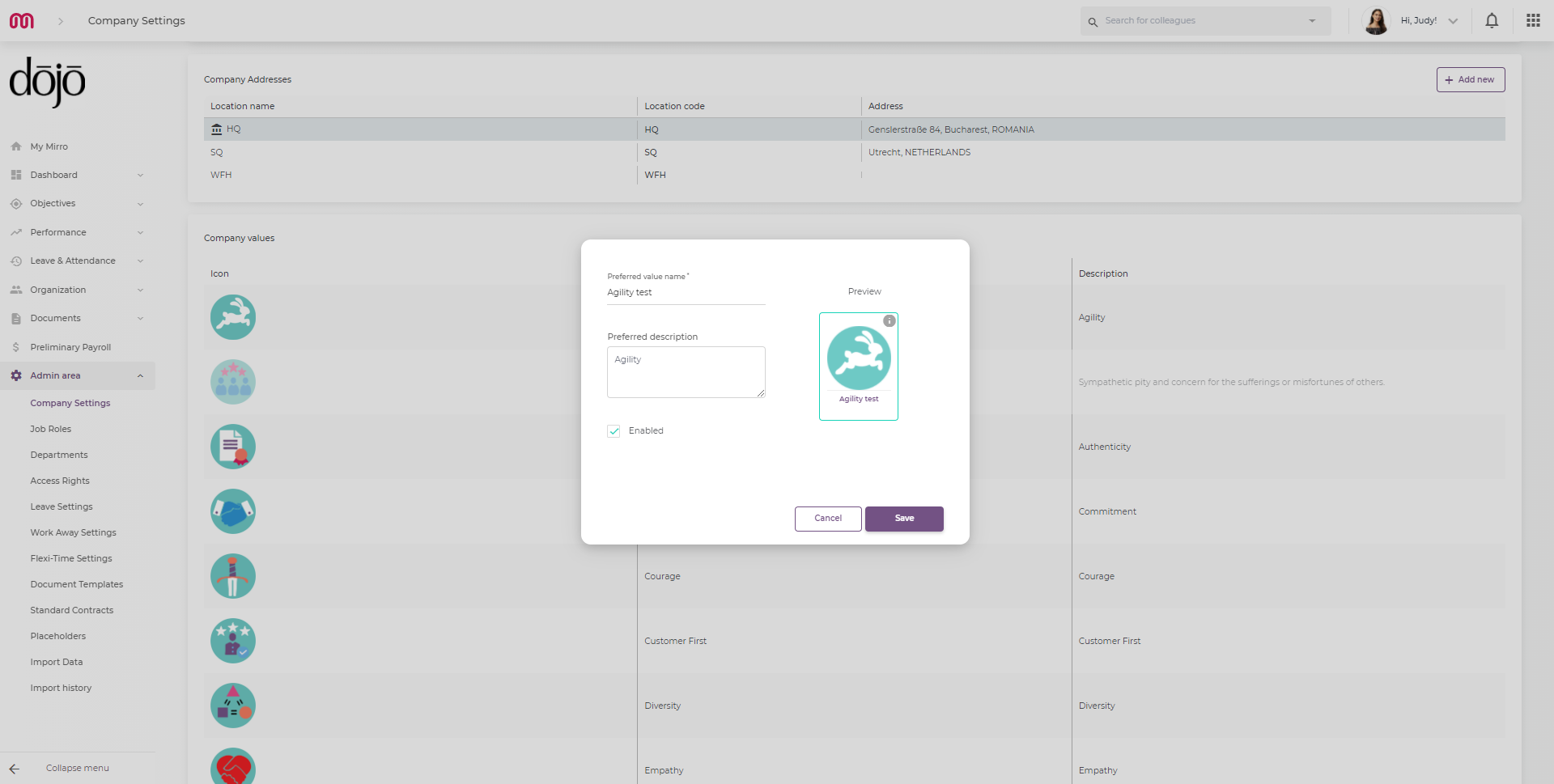 Onc
e the details were added remember to save them and you are ready to go. Your own company values will be displayed in the platform.
Aligning all people to company values was never easier. Once you defined your own values in Mirro, each time a Kudos will be sent, all users will have the possibility to specify the values which are being highlighted. More than this, each user profile in Mirro will have a series of badges with the values and the skills collected.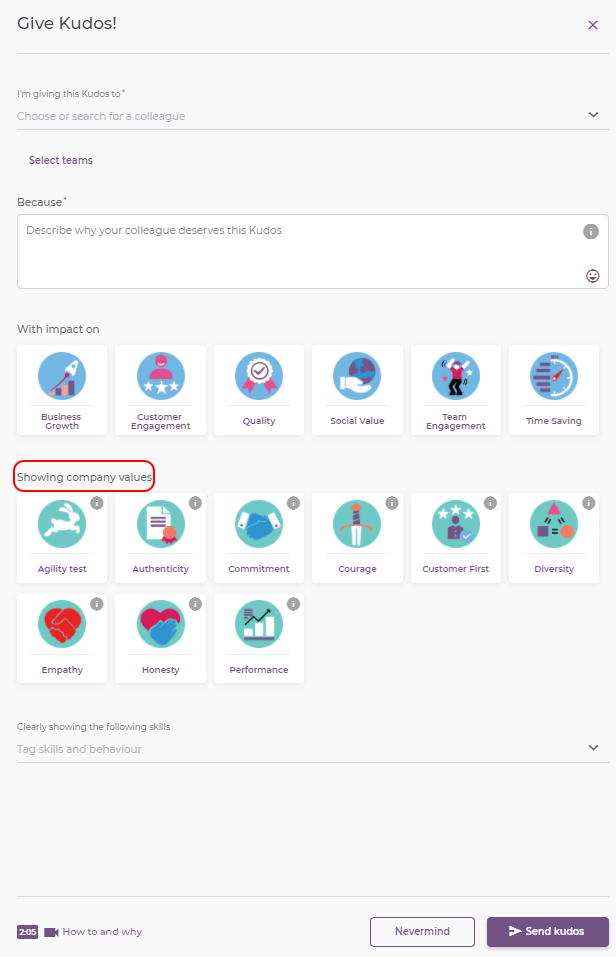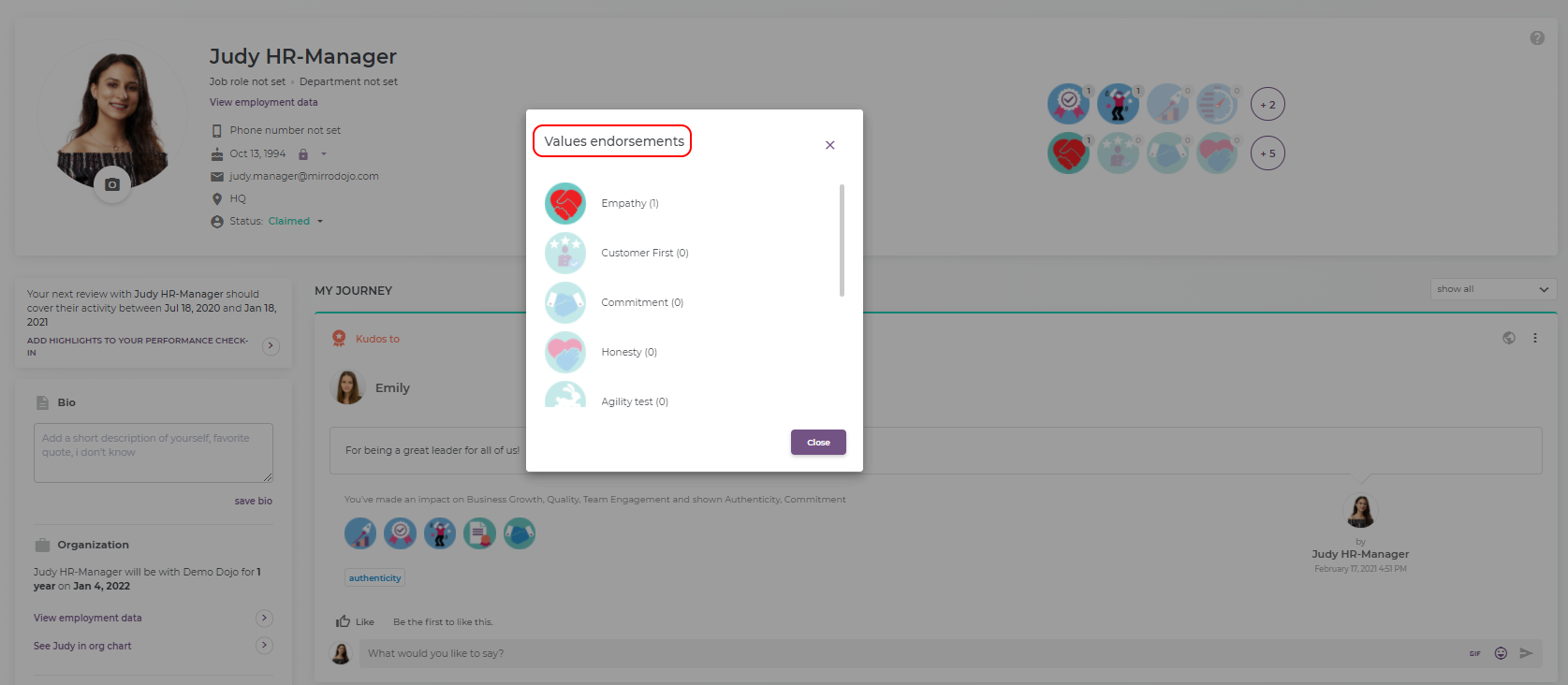 When offering a Kudos or in the user profile you will be able to visualize the name of the value for which the user was endorsed and at hoover you will be able to see the description defined for the value itself.