Expressing your thoughts and needs was always an important step into a healthy work process and flow. We think that having a timeframe of the check-ins can help you see the evolution of your colleagues, and why not, maybe celebrate them with a kudos!
To begin with, navigate to the module Performance- All check-ins option.
The first thing you will see is a tabel with the total number of users and the duration of their last check in. On the right you will find more information about the performance managers, active users without a performance manager assigned (if any), mentees assigned to you, and days on average for a performance review.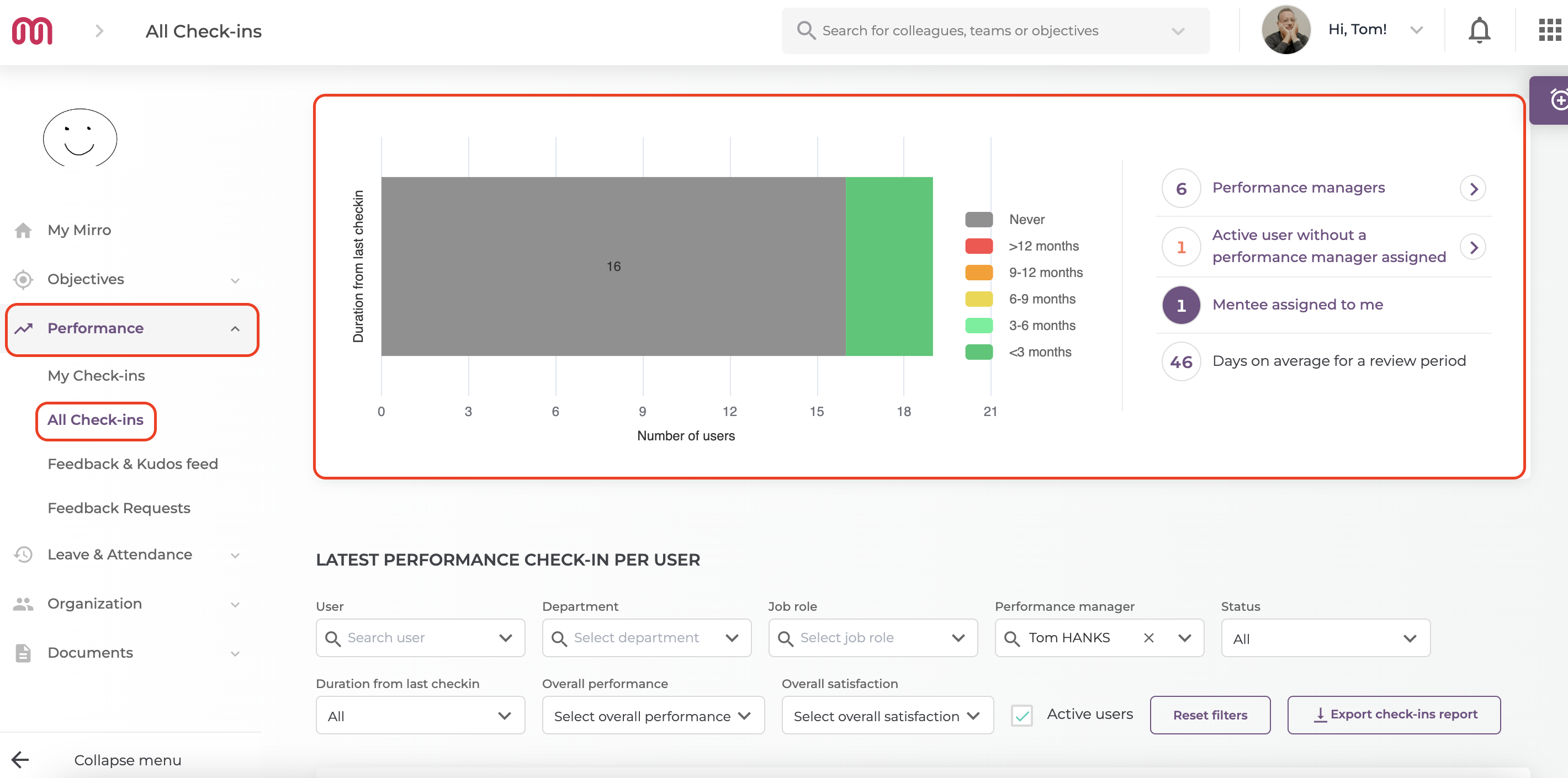 -Performance managers: here you will find all the performance managers within your company; if you click on this option, a list with all the managers will appear, and you can see all their check-ins with their mentees;
If you click on Export Management Lines, a detailed export with more information will be automatically downloaded into your PC.
-Active user without a performance manager assigned: if you click on this section, you can see all the users who have not been assigned to a performance manager; you can do that here, by clicking on Choose a manager.