With Mirro is now easier to keep all public documents in one place. You can upload different types of documents, like announcements, general procedures or information which should be visible to all users.
Upload and share documents with your colleagues.
To upload a new document and make it public all you need to do is access the Documents module > Public documents section. Here you will have the possibility to upload one file or multiple files at once. To do so you will need to make sure that you have assigned the access right called Document requests management. For more details about access rights please visit the article
How to grant access rights to an user
.
Once a document will be uploaded it will be made public automatically for all users.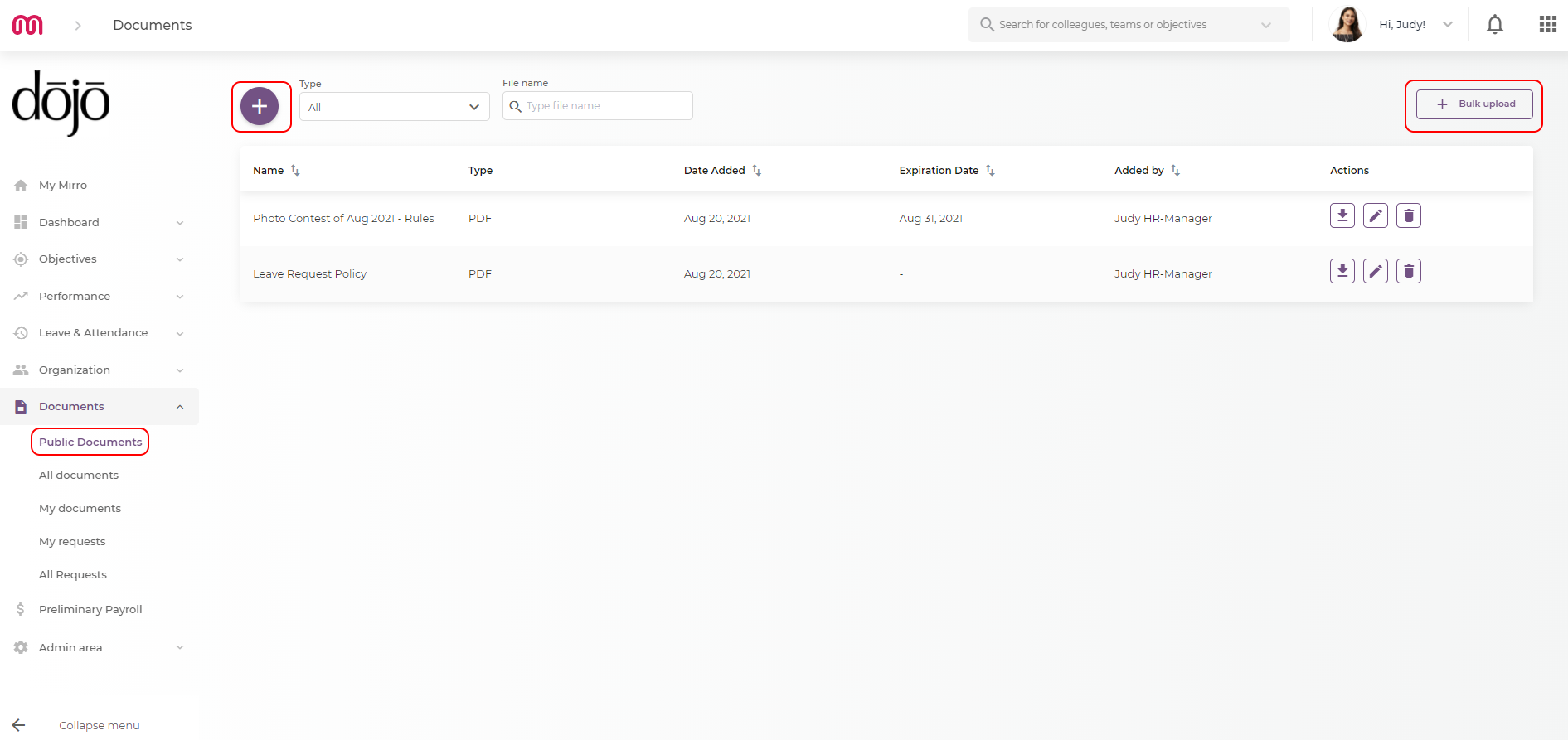 Once a document was uploaded, you have the possibility to:
- Download the document for future references;

- Edit de document, like its name from the app and the expiry date;

- Delete the document if it is no longer in use.
When uploading a document you will be able to add an expiry date for it, making it easier for you to monitor different campaigns which are active for short periods, by sorting the files in the section.
Keep all your public documents in one place with Mirro. The section is available for both admin users and basic users, but only the admin users with proper rights will be able to post the documents.